Beginner Kids Martial Arts Classes Enrolling In September
Focus, Confidence, Self Discipline and MORE with Ottawa Karate Classes for Kids!
Give your little ones a rewarding experience they'll never forget with Ottawa Karate for Kids. Come see why the kid's karate class at Bergeron Martial Arts in Ottawa has been creating happier, healthier kids for more than 20 years.
Never too young to learn or succeed!
We've designed our Kids Martial Arts school to improve your child's skills in focus and concentration, increase their confidence and teach them self-discipline and self-respect. Children as young as five years old can begin learning the value of Kids Martial Arts training today.
Many parents with kids in Karate report their children get better grades, demonstrate greater confidence, and among children suffering with ADD (Attention Deficit Disorder), improved concentration.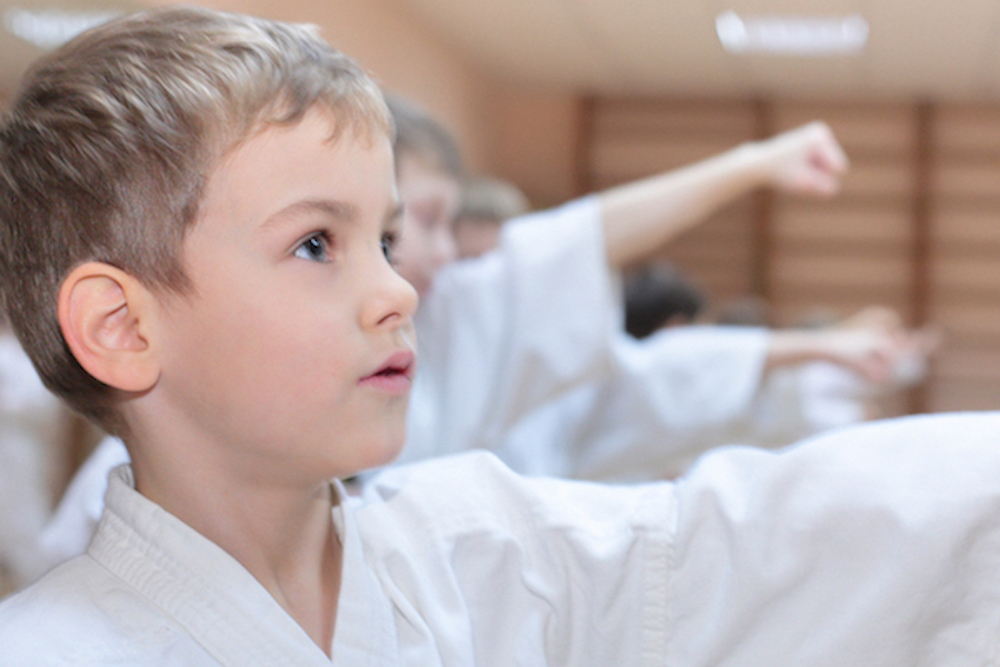 Off the couch and out of the house!
Whether you live in South End, Nepean, Gloucester, Kanata, Orleans, Aylmer, Gatineau, Hull, or the city of Ottawa Ontario, if you want your child to lose weight, get in shape for sports, or just have fun then Bergeron's Karate for Kids is right for you! Professional, certified trainers guide, instruct, and motivate your child every step of the way.
At Bergeron, we realize every child learns at their own pace. Each and every child is treated equally and trained to match his or her ability and potential. There are no comparisons or competition. No winners or losers. Your child's success starts when they walk through our door.
To get more information about Kids karate classes, simply fill in the request information box RIGHT NOW!
What You'll Learn at Kids Martial Arts
Helps children to learn while improving physical health and conditioning
Instills a sense of accomplishment
Builds confidence and teaches perseverance through ônever say quitö attitude
Focuses attention on improving ability to learn
Establishes traditional karate values of respect, courtesy, honesty and integrity
Improves fitness and character that can be applied to academic and sports activities
Benefits of Kids Martial Arts
Builds confidence and teaches perseverance through a never say quit attitude
Establishes traditional martial arts values of respect, courtesy, honesty and integrity
Kids Martial Arts Program Age Groups
From Age 5 To 7 (Little Champions)
From Age 8 To 12 (Kids Martial Arts)