Mixed Martial Arts Classes Enrolling In September
Ottawa Mixed Martial Arts (MMA) is way more than just another self defense class.
The Mixed Martial Arts classes focuses on ground grappling, submission holds, strikes and takedowns. You'll get professional instruction and learn realistic techniques for inside and outside of the ring.
Each move gives a smaller person the ability to fight and subdue a much larger opponent. Regardless of your size or fitness ability, you'll learn to effectively leverage your body's speed and power to successfully take down and control an opponent.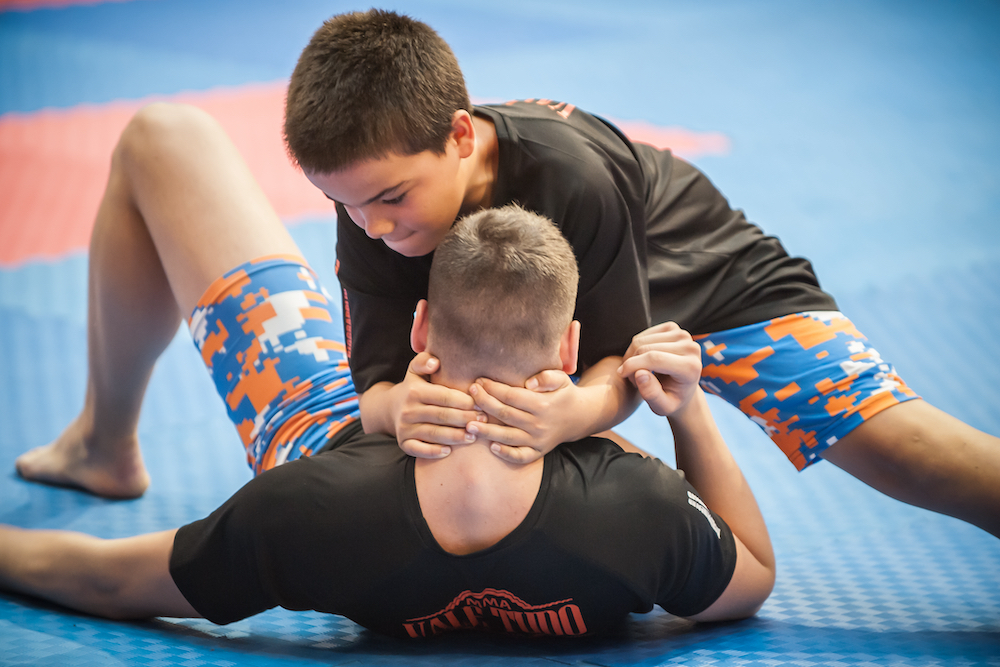 Being Taught By a Pro is the Only Way to Go!
Ottawa MMA Training involves the same type of fitness and self-defense instruction that's used by professional competitors. Even if you never enter a competition, our professional, certified instructors will get you into the best shape of your life. Your only competition is your inhibition!
Our Mixed Martial Arts program has been designed for every student to go from novice to expert. You'll never feel out of place, because you'll be guided through the class at your own pace.
More than Fun and Games. Ottawa MMA is a life-changing experience!
Ready to FIND OUT MORE? If you are near Nepean, South End, Gloucester, Kanata, Orleans, Aylmer, Gatineau, Hull, or Ottawa Ontario, you are only minutes away!
To get information about our Mixed Martial Arts just fill in the request box to your right. Information will be forwarded to your inbox immediately.
Benefits of Mixed Martial Arts
Maximum cardiovascular endurance
Increased strength and stamina
More speed and agility
Improved coordination, flexibility and balance
Greater self-confidence and self-discipline
Less stress, more energy
Lose and control weight